Disclaimer: This post contains affiliate links. That means that if you click through and make a purchase, we will earn a commission, at no additional cost to you. 
Coming up with a list of my five favorite books was
incredibly
difficult, as it is for most bookworms. Three came
easily
, the fourth wasn't too difficult, the fifth was almost impossible. I choose my five
mostly
because of their special meanings, like the first book that kept me up all night. These mean a lot to me, but I also think they're amazing, so they're also my top recommendations to you!
1. 
Harry Potter
by J. K. Rowling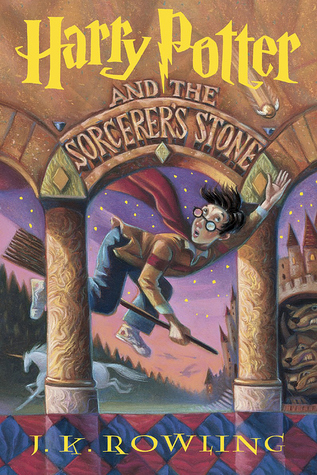 Yes, yes, it's a series, but whatever. Harry Potter and the Sorcerer's Stone
was the book that got me started on the bookworm trail all the way back in first grade. But if you want my favorite of the series, I'd have to say The Prisoner of Azkaban
, even if it's a tiny margin. If you haven't read this series yet, shame on you (only
slightly
kidding). This series shaped my life for a love of books, magic, and fandom. 
Filled with mythology, lovable characters, and adventure, the series focuses on "the boy who lived"
.
At Hogwarts School for Witchcraft and Wizardry, Harry faces enemies and challenges with his best friends
.
Even better, fans have expanded the story-verse with their own writings, so there's always something to read related to
Harry Potter
. 
Topics:
magic, mythology, England, friendship, hero quest
2. 
Fire Bringer
by David Clement-Davies
I took a liking to fantasy, adventure, and science-fiction back in elementary school. I can remember a lot of the titles I read back then but the one that stands out is Fire Bringer
.
It was the first book that made my up past my bedtime to read one more chapter, followed by one more chapter, and then one more
.
It captivated my imagination and transitioned me out of the happy-ending fairy into books about the realities of battle
. Oh, I should mention, the characters are all animals.
Born on the night his father's murder and with the sign of the prophecy on his forehead, Rannoch
is swapped
with a stillborn fawn to protect his life
. When discovered by the new, murderous Head of the Herd, he and his friends flee in hopes of finding safety and peace.
That is, until the prophecy requires Rannoch to return and face his enemies to protect himself, and
all of
Scotland as well
. 
Topics:
animals, prophecy, destiny, war, folklore, identity
3. 
Hamlet
by William Shakespeare
In the fifth grade, my class did a reader's theater performance of Shakespeare's Twelfth Night
, sparking my love for the bard
. Determined to read more of his works, I set out to read Hamlet
by myself in seventh grade.
I've since read it another six times, seen three different versions, memorized "To be or not to be," and even got a tattooed
. 
A brilliant story about identity and perception, 
Hamlet
is about the young prince of Denmark and his search for truth
. After a visit from the ghost of his murdered father, Hamlet plots to convict his uncle.
written in the beautiful and inspiring language of Shakespeare, a web of pretend, corruption, and tragedy ensues
.
Topics:
family, royalty, love, insanity, war, ghosts
4. 
Stargirl
by Jerry Spinelli
"What would Stargirl do?" was the joke I wasn't in on during my junior year of college.
Classmates who had taken a class before I did would say the phrase every now and then, and at one point I heard them complimenting someone's Stargirl
tattoo
.
I was clueless, until I finally took the same class and read what is
easily
one of the most amazing, inspiring, adorable, heart-wrenching books I've ever had the pleasure to come across
. 
Leo Borlock is an average kid at a school that prides itself on being average, but everything changes when an anything-but-average girl joins their class
.
Stargirl is unique without meaning to be: she wears costume clothing, has a sunflower painted on her book bag, carries her pet rat Cinnamon with her, and plays "Happy Birthday" on her ukulele at lunch
.
Everything Leo knows and values
is challenged
as he tries to understand this strange girl and, by extension, himself
.
Topics:
identity, love, growing up, high school, bullying
5. The Handmaid's Tale by Margaret Atwood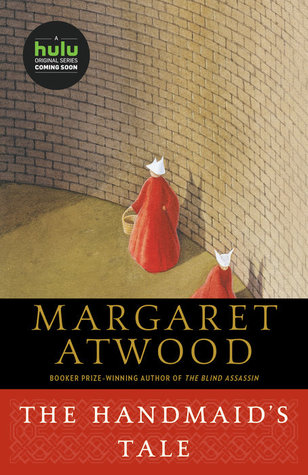 This book first entered my life as a summer reading assignment for AP English Literature, and I LOVED IT!! I couldn't put it down.
I was always a pro at literature and enjoyed thinking about what I was reading, but The Handmaid's Tale
took everything to a new level
.
Suddenly
, I
was faced
with ideas and concepts and thoughts and it was a whole new world, a dazzling place I never knew.
Narrated by a woman whom the reader knows as Offred,
The Handmaid's Tale
is set in the new Republic of Gilead (once the United States)
.
Gilead, the result of religious radicalization focused on
dramatically
declining birthrates, completely reorganizes society and gender roles.
Offred narrates pieces of her life, from flashbacks to before the regime
, to how she became a Handmaid, to her discoveries of rebellions and secrets
.
A marvelous and terrifying dystopian, 
The Handmaid's Tale
becomes more and more of a must read with every passing day
.
Topics:
religion, politics, freedom, identity, dystopia
6. 
Bad Kitty
by Michele Jaffe
I know I said this would be a list of my top 5, but I couldn't resist including this one. 
Bad Kitty
is a teen book that I've
fervently
held onto throughout the years, partly because it's hard to find, and because it's
just
fantastic
. 
Jasmine's bad luck follows her to Las Vegas where she's on vacation with her dad, too-young stepmom, annoying cousin, and the cousin's Evil Hench Twin
. When a little boy and his cat land Jasmine in the middle of a murder investigation, it's do or die. As luck would have it (ha!), Jas dreams of a life in crime investigation. Determined to get herself out of the mess, and save the hoy guy along the way, Jas and her friends set out to solve the case.
Filled with wit and silly trends you wish would catch on, 
Bad Kitty
is hilarious and original, a must-read for everyone at every age
. 
Topics:
crime, murder mystery, teen romance, humor, friendship